Shift Happens in Community: A Toolkit to Build Power and Ignite Change
by Paula F. Swepson and Mary Snow, Illustrated by Emily Roberts
Business, Nonprofit
This toolkit is for any nonprofit, funder, government agency, community organizer, or volunteer who wants to explore and execute a unique approach to engage historically excluded rural voices in community development efforts. Using valuable tools, best practices, processes, resources, and stories, this toolkit helps leaders advance efforts to mobilize community members and agency partners to address deeply rooted inequities in rural communities.
The Winning Game Plan: A proven leadership playbook for continuous business success
by Jamey Rootes
#1 INTERNATIONAL BESTSELLER!
Business
Every new leadership opportunity you face is a chance to grow as a leader and as a human being. In The Winning Game Plan: A proven leadership playbook for continuous business success, Jamey Rootes, President of the Houston Texans, outlines a world-class approach to leading a business, any business, to exceptional and sustained success. These are the same principles he and his team have implemented for more than twenty years. Follow the guidelines in this playbook and you'll have a reliable set of resources to meet each challenge head on.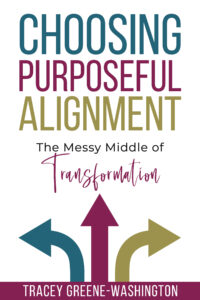 Choosing Purposeful Alignment: The Messy Middle of Transformation
by Tracey Greene-Washington
#1 INTERNATIONAL BESTSELLER!
Business Memoir
Through imbalance and dis-ease, and grappling with challenging moments in her personal and professional life, Tracey Greene-Washington survived the messy middle of transformation and emerged as a true game changer who continues to evolve in the work to address complex social change. She takes you through a series of critical "what if" questions to guide you into your game-changer posture, allowing you to rise and make intentional choices as you lean into a journey of transformation, defining moments, clarity, and audacious boldness.
You're Not For Everyone, But You Can Be For Everyone
by Kristin Andree
Self-Help, Business
Your intentional life is waiting for you. Are you ready to live it? Kristin Andree guides you in discovering what has been keeping you from the life you were meant to lead, and helps you craft a plan to design that life. After all, isn't that what we all deserve?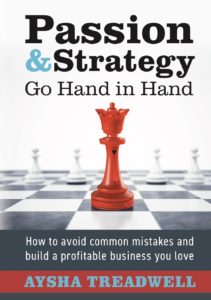 Passion and Strategy Go Hand in Hand: How to avoid common mistakes and build a profitable business you love
by Aysha Treadwell
Business
Building a business for profit alone isn't enough to keep you in business and provide a quality service for your community. Business is about coupling your passion with the right strategies for success for the long term. Learn how to identify the right team to help you reach your goals, how to create an environment that makes everyone you encounter feel valued, how to implement ways to take care of yourself as the business owner, and how to develop strategies to work on your business and not just in your business.