Passion and Strategy Go Hand in Hand: How to avoid common mistakes and build a profitable business you love
by Aysha Treadwell
Business
Building a business for profit alone isn't enough to keep you in business and provide a quality service for your community. Business is about coupling your passion with the right strategies for success for the long term. Learn how to identify the right team to help you reach your goals, how to create an environment that makes everyone you encounter feel valued, how to implement ways to take care of yourself as the business owner, and how to develop strategies to work on your business and not just in your business.
---
Leave a Legacy That Counts: Create one at any age
by Terrie Davoll Hudson
Business Memoir
In Leave a Legacy That Counts, author and award-winning business leader, Terrie Davoll Hudson answers the questions so many of us wonder: How do we leave an enduring legacy for our loved ones, and what exactly will that legacy be?
---
You Think You're Coaching But You're Not: How Great Leaders Build High-Performing Teams
by Shelley Hammell
Business
Inside organizations across the globe, managers are attempting to create meaningful change and improvements in their teams, but are making one mistake after another, to the detriment of the organization's bottom line. They are managing, but they're not coaching their teams toward high performance and long-term, sustainable development. Learn about the most common coaching mistakes being made and how to correct them.
http://www.thesagealliance.com
---
Life's Too Short for a Bad Business Partner: The guide to ending an unproductive business relationship and moving on
by William Piercy
Business
Owning a business is hard enough. Running that business with a partner who no longer shares your goals, values, or work ethic is a harbinger of failure. If you find yourself in an unproductive business relationship, this book will help you extricate yourself from that partnership so that you can move on to better opportunities.
---
UN-Market Your Business: 10 Ways for Savvy Entrepreneurs to Stand Out, Stop Struggling, and Start Profiting
by Carol Joyce Dunlop
Business
Some of the best marketing strategies to help you move your business from startup to standout in less time than it took to get your business license. Learn the different marketing planning techniques savvy business owners use to attract the right prospects and convert them into paying clients. If they can do it, so can you.
---
A Simplified Life: How to Achieve Order and Calm So You Can Reclaim Time, Energy, and Control
by Heather Rogers
Self-Help
Being organized definitely has its benefits. It's not about being perfect or having the cleanest house. Being organized is about having control of your time, your energy, your space, and your life. This book will teach you how to get all these precious qualities and treasures back.
---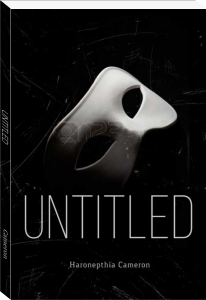 Untitled
by Haronepthia Cameron
Self-Help
Untitled takes readers on a journey to explore life and discover the you God intended you to be.
---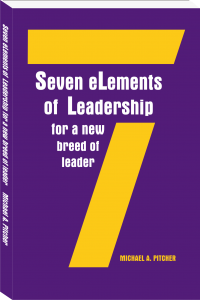 Seven eLements of Leadership for a New Breed of Leader
by Michael A. Pitcher
Business
Seven eLements of Leadership for a New Breed of Leader is a book for people who believe leadership is about serving others, people who care about developing themselves, and bringing out the very best in everyone around them.
---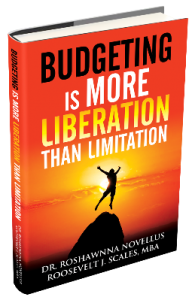 Budgeting is More Liberation Than Limitation
by Dr. Roshawnna Novellus
Self-Help
Budgeting is More Liberation Than Limitation takes a
holistic look at your finances and budget. It highlights the importance of creating and following a budget by speaking to the one thing that everyone understands—freedom. While providing practical examples and insights, this book shows you how budgeting and actively managing your finances can give you the freedom to live the life that you desire.
---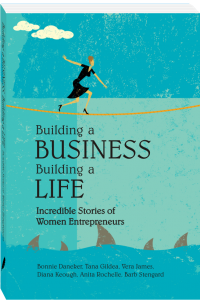 Building a Business, Building a Life:
Incredible Stories of Women Entrepreneurs
by Bonnie Daneker, Tana Gildea, Vera James, Diana Keough, Anita Rochelle, Barb Stengard

Business
Building a Business, Building a Life: Incredible Stories of Women Entrepreneurs is an insightful look into the lives of women business owners. In it, six women detail their journeys through entrepreneurship: the successes, failures, mistakes, challenges, wins, losses, and lessons. In addition more than 20 women business owners from Australia, Jamaica, the UK, and the US share their Tales from the Tightrope, vignettes that reveal the realities of entrepreneurship.
---
The Graduate's Guide to Money:
Tools for starting your financial journey on the right foot
by Tana Ackerly Gildea CFP®, CPA
Self-Help
If you are a recent college grad or young professional, The Graduate's Guide to Money is the complete guide to help you dive into the real world with the knowledge to be financially smart now and in the future. This practical guide is essentially "money talk made easy."
http://www.graduatesguidetomoney.com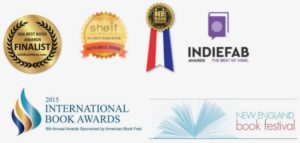 ---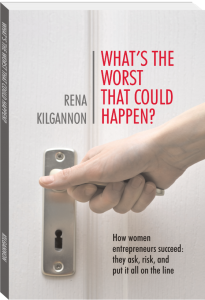 What's The Worst That Could Happen?
by Rena Kilgannon
Business
Rena Kilgannon's refreshing take on her journey of entrepreneurship begins, continues, and ends with the question, "What's the worst that could happen?" The book describes the risks she took to start and run a successful advertising agency in Atlanta, Georgia while navigating the uncertainties of a volatile industry, an unstable economy, and the unpredictable behavior of partners, employees, and colleagues.
I call Anita my book sherpa—she guided me, helped me avoid the normal pitfalls authors run into, kept me on track, and helped me achieve my life long goal to become an author. When I do this again—and she has convinced me I can—I will continue my journey with her. She is an inspiration, a friend, a mentor, and a great advocate for all things related to being an author.
---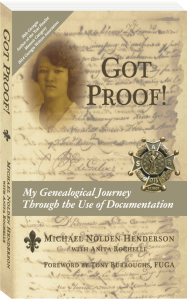 GOT PROOF! My Genealogical Journey Through the Use of Documentation
by Michael N. Henderson
Genealogy/Memoir 

In Got Proof! My Genealogical Journey Through the Use of Documentation, Lieutenant Commander Michael Nolden Henderson, U.S. Navy retired, captures the attention of genealogists, historians, and others interested in the complex social structure that developed during the French and Spanish colonial periods in Louisiana.
Anita is an amazing author's coach. One of the primary things she instilled in me very early was to develop a clear platform that could expand into a brand for myself. I realize that success for me is bigger than the book. My platform is based on the foundation of my genealogy research and my being the first African American in Georgia inducted into the Sons of the American Revolution. Anita helped me to realize my goal of being a published author … and the best part is I GOT PROOF!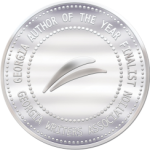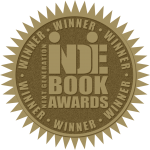 Winner of Indie Book Award in Memoir (Historical/Legacy/Career); Finalist in African American category.
---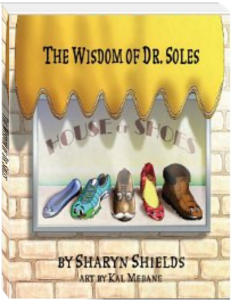 The Wisdom of Dr. Soles
by Sharyn Shields
Children's
The Wisdom of Dr. Soles is a tale of shoes that find their purpose in life, thanks to the wise words of Dr. Soles. The book has helped many children realize their own special purpose. Sharyn Shields is a motivational speaker and Healthy Relationships Educator who has trained youth both nationally and internationally. She is a consultant for several teen initiatives, and has been instrumental in designing a life skills curriculum for sexually active youth, empowering them to return to a healthy, abstinent lifestyle, and imparting skills to make healthier life choices.
Anita's moniker, The Midwife to Writers, caught my attention. After meeting with her, she was able to help me map out a plan for my children's book. I felt confident in her ability to help me launch my book. One of my challenges was with getting the books printed in time for my book event. Anita stayed on top of things and made sure that I had books to sell in time for the event.
Anita was accessible and provided invaluable information to help market my book. Anita is exactly what she says she is: a Midwife to Authors. Your work is your "baby." Anita understands that and will help you with a safe and sound delivery!
---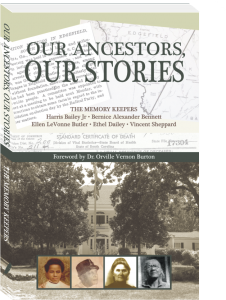 Our Ancestors, Our Stories
by The Memory Keepers
Genealogy/History
Our Ancestors, Our Stories is a compilation of narratives depicting the ancestral research and discoveries of genealogists and historians with roots in Edgefield, South Carolina. Through these stories, the rich value of using primary and secondary sources becomes evident as each discovery examines relationships in the home, the neighborhood, and the community.
With her dynamic personality, no nonsense communication style, and astute business skills, Anita pointed out the value of becoming a published author and was certain that she could help us meet our goal. She provided the publication management process with strict writing timelines, editing, illustration, layout, and the final publication of a quality book. Not only was management of the process invaluable to the success of this collaborative book, she also provided the coaching that pushed and encouraged us to write the type of story others would want to read.
~ Bernice Alexander Bennett, The Memory Keepers, Our Ancestors, Our Stories
http://www.thememorykeepers.net
---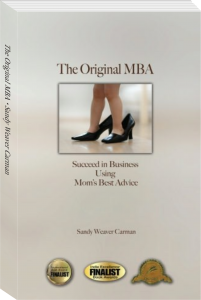 The Original MBA
by Sandy Weaver
Business
Sandy Weaver's book, The Original MBA is a humorous and engaging tale of applying Mom's Best Advice in business. It is an award-winning finalist in the Georgia Author of the Year Awards, the Indie Excellence Awards, and the International Book Awards. Sandy is President and CEO of Voicework on Demand, providing voice work, audio editing services, and speech coaching for professional speakers, authors, and other professionals.
For ten years, I worked on writing a book. I didn't get very far! After hearing Anita speak at a luncheon about how she works with her clients, I signed up to work with her. Six months later I was holding the first copy of my book in my hands. Anita streamlined my concept, focused my material, and motivated me to attack the keyboard until a book came out. Without Anita, I'm sure I'd still be talking about that book I'd write someday.
---
Write Your Life: Create Your Ideal Life and the Book You've Been Wanting to Write
by Anita Rochelle
Self-Help
Write Your Life is a journal and so much more. Anita advocates journaling with a purpose—for self-discovery, affirmation, exploration, and revelation. But beyond these reasons, Anita believes that journaling is one of the best methods to uncover the author inside. Everyone has a book in them, and Write Your Life teaches readers to use purposed journaling as a framework for their book.
---
How to Market Your Book Free
by Nicole Antoinette and Anita Rochelle
 How-To
With co-author Nicole Antoinette of Faith Books & MORE, Anita shares 101 free-to-low-cost ways for authors to gain the visibility they seek so they can sell more books and make more money! In this book, you'll learn 101 ways to market your book for high returns—free. In addition, you'll learn the easy way to:
Create a book plan
Identify your target market
Turn book expenses into revenue
Develop a clear message around your book
---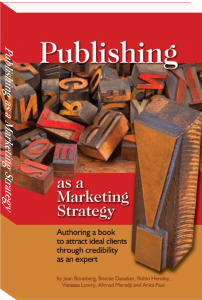 Publishing as a Marketing Strategy

Business
Publishing a book is like presenting a very large business card to your audience: it introduces you, explains your area of expertise, and provides a channel for follow-up questions. You have the knowledge and the drive. With this book, you will have the information you need to add that very large business card to your marketing arsenal to position yourself to be known as the expert you are. Writing a book clarifies your thinking, builds credibility, and works every day to deliver your message with authority.
---