All we saw on the screen was an orange blob. Those might have been eyes. Maybe those were fingers. Okay, perhaps we could see a toe. I wasn't sure. But I was honored that my niece and her fiancé had invited me to the final ultrasound appointment to take a last peek at the baby, in utero, a few weeks before the due date.
"Seriously, all I see is bubbles," said Terrance, the father. And he was pretty much right.
In the darkened room, peering at the large screen as the technician rolled the device across Kristin's belly, what we saw looked like a bunch of orange bubbles rolling around.
As we stared at the image, the tech pointed out the baby's features, and we began to see a teeny-tiny person. The baby yawned, then rolled to one side. We oohed and ahhed at the movements. It was a beautiful, magical moment.
Then, it hit me: I get the same feeling with book proofs.
Getting the proof copy of a book I've worked on with a client for months is akin to that final ultrasound view of the baby. The bound proof copy of a book baby is the chance to see all of the words and images and fonts and other design elements packaged with a cover to resemble the final book; the actual real book you've been working on for months.
It's a beautiful thing.
So, what do you do with a book proof? What's the purpose of it?
The bound proof copy is your chance to see what the final book will look like. By this phase, you and your author coach should have reviewed the manuscript several times, sent it to beta readers for feedback, and then to your copy editor for revisions and corrections. Your cover designer will have created a beautiful cover, and the interior designer will have formatted the pages to your specifications.
The proof is your chance to make sure all of the elements work together and that everything looks perfect (or, as perfect as possible before final delivery). As with the ultrasound, it's time to check the health of your book baby and make sure it's ready to be presented to the world.
Here are a few things to look for when you get your bound proof copy:
Fonts and point sizes: For chapter titles, subheadings, body text, and cover text.
Headers and footers: These include the author's name, book title, and maybe the chapter title, as well as the page number. You decide which goes where (header or footer).
Table of contents: Ensure page numbers here align with those in the actual text. Keep your TOC to the primary subheads within the text. If your TOC is more than two pages, consider cutting back.
Front matter: Title page, copyright page, sales page, and dedication page.
Back matter: About the author, resources, bibliography, index, endnotes, acknowledgments.
Cover: Front image and fonts, color, back (text, image, bar code), spine (should be easy to read).
Paragraph breaks and indents: No double-space between paragraphs. Instead, indent paragraphs to show breaks.
Margins and justification: Body text should be block justified and all margins should be consistent. Text should not bleed off the page at top, bottom, or sides.
Chapter starts: Always begin chapters on right side page (even if that means leaving the left side blank). Be consistent with artwork (images, flourishes, etc.) at beginning of chapters.
Images and design elements: Use only high resolution images. When using borders and captions with images, be consistent. Review for image placement and spacing of text near images. Examine other elements that break up text, such as pull quotes/callouts, side bars, charts, graphs, and flourishes.
Bullets and numbering: Be sure these are applied accurately to the designated text.
There are exceptions to practically all of the above. Overall, consistency is key.
Your bound proof copy is not the time to get nit-picky with your book content. You should have done that by now. However, there will likely be changes, so don't panic if you notice a few things that aren't correct—a wayward comma, a typo or two (not more than that), or a missing bullet point.
Seeing your manuscript in bound form allows you to notice elements in a way you would never see them on your computer screen or printed on 8 1/2" x 11" paper. Thankfully, you can make changes at this phase, unlike with a baby ultrasound. (But wouldn't that be interesting!)
Follow this guide as you review your bound proof copy. Be sure to enlist at least one person to review the proof with fresh eyes; someone who hasn't seen the content or design before. Submit your changes, and await the delivery of your beautiful book baby.
Trust me, it'll be worth the work and the wait.
---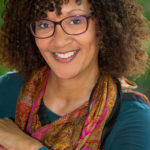 Anita R. Henderson is CEO of The Write Image, LLC and creator of Write Your Life. Known as The Author's Midwife, her work with high performers has resulted in multiple bestselling and award-winning books and has helped authors grow their media and online visibility, speaker platforms, industry credibility, and overall confidence in their ability to write a compelling, high-quality book and leverage it in their business or career.