The view of the city from inside the lounge of the private club on the 49th floor was incredible. The skyline from that perspective looked magical, almost like an aerial shot from a movie. It was so breathtaking, in fact, that I almost forgot why I was there.
We had met almost two years prior at a networking event. When she mentioned that she was working on a book, I was intrigued. The topic sounded interesting, marketable. She was in private practice, and wanted a leave-behind for prospects, a product to sell at speaking gigs, and an example of her expertise and authority to share with media and industry thought leaders.
I wanted to coach her. But I never heard back from her.
Despite not working with me, she did finish her book. However, by the time we reconnected, she was dismayed. The book she had written less than a year ago hadn't quite hit the mark of her expectations. She was ready for a do-over.
As with most first-time authors, she didn't know what she didn't know about writing and publishing a book back then. She just did it and hoped for the best. As it turned out, she was unsatisfied with her ebook, wanted to turn it into a physical book with more pizzazz, and desired to get it in the hands of who she now knew to be her ideal reader.
"I can help you with that."
Redoing something you've already completed can require as much effort, time, and money (if not more) as the first go-round. A book is no different.
So, as we began the book do-over process, I had to give her fair warning: "This isn't going to be a walk in the park. We need to update the content, re-format the interior, and update the copyright, ISBN, and LCCN."
In essence, the do-over was akin to writing and publishing a brand new book. It was a long process. It was costly. The exact same process I use to coach my clients through producing a fresh book is the process we used for her do-over. It wasn't easy for her, for my team, or for me. This do-over was hard work. But we did it.
What we ended up with was an almost completely different product; one she was proud of, excited to share with prospective clients, and one she could sell or give away at speaking engagements—all results she had wanted with the first version, but never achieved.
Success.
Moral of the story: Do it right the first time.
Seriously. Save yourself the frustration and added effort, time, and money of producing your book a second time by doing it right the first time.
Be clear about what your finished product will do for you.

Know who you're writing for.

Get smart about what it takes to write and publish a great book.

Be committed to finishing.

Get help.
---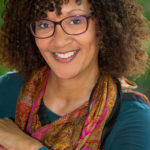 Anita R. Henderson is CEO of The Write Image, LLC and creator of Write Your Life. Known as The Author's Midwife, her work with high performers has resulted in multiple bestselling and award-winning books and has helped authors grow their media and online visibility, speaker platforms, industry credibility, and overall confidence in their ability to write a compelling, high-quality book and leverage it in their business or career.