When I'm in the wrong head space, I don't get much done. It's a fact. When I'm not focused or committed or ready to begin, continue, or complete a project, it's just not going to get done. The same is probably true for you.
It's like a car being in the wrong gear. The car won't go forward if you have it in reverse. And it won't go backward if you have it in neutral (unless you're on a hill; that's different).
Anyway, recently, I was in the right head space to for a brisk walk at my favorite neighborhood park. The weather was beautiful, and I was all in to push myself up the inclines, but still chilled enough to notice the beauty of the natural surroundings. By the time I was done, I felt I could conquer the world. There I sat in my car, hot and sweaty after a really good walk, when a woman approached me asking if I had jumper cables.
"I wasn't sure you would," she said with a Caribbean accent. "You're a lady, and ladies usually don't have car tools."
I just ignored that foolish comment. I've had tools in my car since I learned how to drive, and that's been quite a few years.
Anyway, I drove around to her mommy minivan, we hooked up the cables, I turned on my ignition, then she tried hers. Nothing.
I revved my gas peddle to add a bit more action. Still nothing.
(If you're wondering what this has to do with books and writing, bear with me.)
"Does your radio work?" I asked.
She tapped the knob and music came out, which told me the battery must be fine.
Then, I noticed the lights on her dashboard. The "D" (for drive) was highlighted. Hmmmmm.
"Try putting it into Park," I suggested.
Bingo! The van started as it should.
Drumroll, please . . .
The point of this story is that if you're not in the right gear (or head space) to write your book, it ain't gonna happen. You'll think about it and talk about it and still make no progress. You might be in neutral, unsure how to write or publish your book, or uncertain as to why you even want to write it. You're in the wrong gear.
You'll read or watch as others write and publish their books. You'll see them get awards, reach bestseller status, and even get more clients and paid speaking gigs. But you'll convince yourself that those successes are out of your reach. You're in reverse.
At some point, you'll decide that you'll finish your book when the kids go back to school, or you get that promotion at work, or you retire. You're in park. Eventually, your lack of commitment will cause you to just give up.
When you're in the wrong gear, you'll get the same result the woman at the park did. Nothing. 
So, what will you do?
---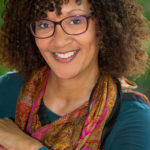 Anita R. Henderson is CEO of The Write Image, LLC and creator of Write Your Life. Known as The Author's Midwife, her work with high performers has resulted in multiple bestselling and award-winning books and has helped authors grow their media and online visibility, speaker platforms, industry credibility, and overall confidence in their ability to write a compelling, high-quality book and leverage it in their business or career.