You have a half dozen book ideas rolling around in your head. You want to write an inspirational book to share your deep insights, a how-to illustrating your industry know-how, a memoir to reflect on your amazing life, and a children's book inspired by your grandkids. Which one do you write first?
Write the money book.
If you're like my clients–professionals, executives, and entrepreneurs–you want to use book publishing as a marketing strategy. Becoming an author is one of many tactics to get your name and ideas out there, one that boosts your SEO and helps attract new clients.
You already know that adding "author of" to your bio boosts your visibility so you can get booked on podcasts and the main stage. A book can add to your already established credibility so yours is the first name people think of when someone is seeking expertise in your area.
That said, my advice is to write the book that will get you what you want (essentially, all of the above). That's the money book.
The book idea that is most directly tied to your platform or brand equals the money book.
This is the one that helps you earn while sharing your concepts, experiences, life lessons, and perspectives. It's the book idea that leads to not only sales but also to clients, paid speaking opportunities, big deals, interviews, and more.
That's the money book.
No doubt that your children's book idea is sweet and your inspirational book will warm hearts. Guess what: you can write those later.
For now, write the money book!
Need help? Schedule a complimentary Book Strategy Session with Anita, The Author's Midwife.
---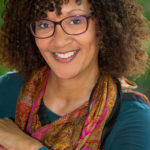 Anita R. Henderson is CEO of The Write Image, LLC and creator of Write Your Life. Known as The Author's Midwife, her work with high performers has resulted in multiple bestselling and award-winning books and has helped authors grow their media and online visibility, speaker platforms, industry credibility, and overall confidence in their ability to write a compelling, high-quality book and leverage it in their business or career.