It happens to me a lot. I get gifts all – the – time. Not even kidding you.
Not just any kind of gift; a very specific type of gift. And yes, I get these gifts probably more than most people. Not that I'm special, although that depends on who you ask. But yeah, it happens a lot.
What kind of gifts do I get?
Books, of course. And I love it!
In the last month alone I've been gifted two books by two different authors. These are women I met during my business networking adventures. Whether they gave the gifts out of gratitude for my time spent with them, out of courtesy for my dropping a tip or two about book publishing and marketing, or because they were planting a seed for a potential outcome, it really doesn't matter to me.
The fact that each of these savvy author-preneurs shared their book with me, with no hidden agenda and no requirement, is truly a gift.
Not only that, I was super impressed that these smart women were proud to share that they were published and that they actually had a copy of their book available — two actions I highly encourage all of my clients to do. (And no, neither encounter was at an event where the author was a speaker.)
Here's why this is important.
Besides being a stream of income and a credibility booster, your book is an open door to get you where you want to be. Whether you're seeking to get paid to speak, to be hired as a consultant, or to get referrals to prospective clients, your book is the flash card that shows people who you are, what you know, and why anyone should care.
But you must give strategically. That means you should have some clear goals, and be willing to boldly use your book to achieve those goals.
So, how do you gift your book to get what you want?
Gift your book to potential referral partners: You never know who knows your next high-paying client.
Gift your book to prospective clients: Knowing that you've written the book on a specific topic is impressive to people considering hiring you.
Gift your book to groups seeking speakers: Nothing says "expert" like having your own book, and that's what people look for from a main stage keynoter or workshop presenter.
Gift your book to media: Nothing says "authority" like being "author of", and reporters, podcast hosts, and TV show hosts prefer interviewing authority figures.
Gift your book to movers and shakers: Slightly different from referral partners, movers and shakers might not know your ideal client or get you hired to speak, but they are thought leaders and influencers in your industry or community. You never know who they know or in what situations your name might come up when these movers and shakers are doing their thing. They might have advice or resources for you, or they might just want to invite you to their next hosted event. Either way, you win.
If gifting your book seems random and weird, then you're not doing it right. (Either that, or your book sucks, and that's a topic for another post.)
Remember, you're gifting strategically, not randomly. You have a goal, but you're not tied to the outcome. You're serving, just as much as you hope to be served. It's a win/win when you do it right.
Oh, and if you see me, don't be shy; I'll happily accept your book gift. Just be prepared for a bit of feedback. (I swear, I can't even help myself!)
A few tips on monetizing your book.
---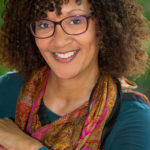 Anita R. Henderson is CEO of The Write Image, LLC and creator of Write Your Life. Known as The Author's Midwife, her work with high performers has resulted in multiple bestselling and award-winning books and has helped authors grow their media and online visibility, speaker platforms, industry credibility, and overall confidence in their ability to write a compelling, high-quality book and leverage it in their business or career.