Finishing your book is easier than you think . . . but first, you have to know what's holding you back.
---
You've had the idea to write a book for months, maybe even years, but you haven't done it. Why?
You've had a few false starts. Maybe you have a topic, maybe an outline. But that's it. Now what?
Why haven't you finished your book yet? What's holding you back?
You can think of a dozen reasons, but really there are only four that matter. And once you conquer them, you can finally move on to write and publish that book of yours.
Let's get to the truth of the matter so you can finally finish your book.
You will learn:
One simple action that will open the floodgates for book ideas to pour out
A sneaky little activity that will allow you to write more great content than you thought possible
A stealth strategy to make sure your book is finished on time
My easy-peasy way to help you step on the gas and get the book done
I'm Anita Henderson, The Author's Midwife. In the past decade, I've helped dozens of professionals just like you write and publish their books. Becoming an author isn't rocket science, but there is some skill involved. As a coach and a strategic thinker, I focus as much on the author as I do on the book, so you end up with a product you're proud to put your name on and share with others. Take the next step to add "author of" to your bio.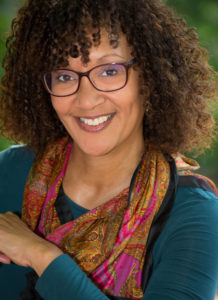 "Anyone who is finally ready to write a book and get it published should work with Anita because she knows how to flush out ideas, what it takes to produce a quality book, keeps you on task, and is so fun to work with. Her support and publishing guidance were invaluable. Hiring Anita is one of the best decisions I've made. Without her, I could not add author to my list of accomplishments."
~ Terrie Hudson, retired executive at AT&T, author of Leave a Legacy That Counts
"Anita's step-by-step process made what had previously seemed like a daunting project manageable and even fun. Working with Anita relieved the stress and anxiety associated with my never having written a book and not knowing anything about the publishing process. Without Anita's help, I would probably still be planning to start my book "tomorrow".
~ William J. Piercy, attorney, author of Life's Too Short for a Bad Business Partner
"Anita helped me through every single step of this intimidating process to ensure that I did not give up or put out a book no one would want to read. I would recommend Anita at Write Your Life to anyone who has ever thought about writing a book (even if you are not a writer)."
~ Heather Rogers, professional organizer, author of A Simplified Life: How to Achieve Order and Calm So You Can Reclaim Time, Energy, and Control