Thank you for requesting the free report
Top 4 Reasons You Haven't Finished Writing Your Book Yet . . . and what to do so you can finally become "author of."
To access the report, just visit your email inbox to find the link to download. Super easy.
You're going to love this quick read because it gets to the heart of what's been holding you back from achieving your dream of writing and publishing a book. It gives you some simple steps you can take right now, even as you read the report, to make progress toward finishing your book.
[line]
You might also be interested in creating a really solid outline to serve as your road map while writing your amazing book. If so, go ahead and grab this: Easy Outlines: Our 1-3-3-1 System to Outline Your Nonfiction Book Quickly and Easily.
In it, you'll learn:
My super simple 1-3-3-1 Outlining System 
Guidelines for writing Instructional books (self-help, how-to, subject matter exploration)
Guidelines for writing Memoir and Autobiography
An Easy Outlining Example
---
Is this your intro to my community?
Well, welcome, welcome, welcome!
Read below about why I love helping you, and other professionals who want to use book publishing as a smart marketing strategy.
Here's to your success as "author of"!
---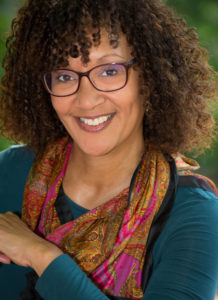 I'm Anita R. Henderson, known to many as The Author's Midwife. For me, it's all about the story. And I love drawing out stories from smart people who want to use their career and business experience to impact others in a positive way.
I've helped dozens of people write and publish their books, many who initially thought they didn't have enough good content or great stories, or those who felt their concepts weren't good enough to capture the attention of readers and cause them to take action. Working with me changed all of that, and those cautious authors have gone on to publishing and business success.
Learn more about Write Your Life Coaching and how becoming an author can be the start of the next great chapter of your life.